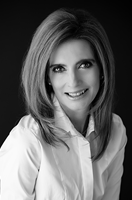 Wendy Krall
(C) (208) 790-9035
THANK YOU FOR YOUR TIME AND CONSIDERATION
Welcome to the Mountain West Real Estate brokerage, a dynamic and technology driven firm. I am proud to offer professionalism, cutting-edge technology, and unparalleled dedication in helping with your real estate goals.
Lemhi County has so much to offer for everyone! Hunting, fishing, hiking, skiing, rafting, and golfing, are just a few activities that you can enjoy locally. The community spirit and kindness truly make Salmon, Idaho special!
For over twenty years, as a seasoned realtor in the residential, commercial and ranch markets, I have had the honor of assisting buyers, sellers, and investors turn their real estate dreams into sign-on-bottom line realities.
As a Salmon, Idaho native and Idaho homeowner, I find the role of helping buyers and sellers navigate through each step of their transaction challenging and rewarding.
Together, we can make your real estate dreams and goals a reality!